Since 1934, The Liberal Party has endured as a progressive political discussion forum at Yale University. Established to promote open and thoughtful debate on issues that affect and divide the left, The Liberal Party (or Libs, as we're affectionately known) has devoted nearly a century to the consideration and debate of a wide range of issues. Today, the Libs don't use parliamentary procedure or dress up for our weekly discussions; rather, we engage freely with each other on philosophical and political topics, because we believe that the most important questions are better discussed than resolved.
The Libs also continue their long-standing tradition of joining the other parties in the Yale Political Union for weekly debates. One of the three founding parties of the Yale Political Union, The Liberal Party has developed a reputation for challenging political assumptions and pushing the Union to the left from our seats at the front left of YPU debates. In doing so, we strive to represent the many opinions of the left with thought-provoking arguments that engage the rest of the Union.  
In addition to weekly Lib discussions and YPU debates, Libs put their beliefs to work with regular service and activism projects. Some of our recent work has included registering voters for elections, participating in the Trans Day Remembrance Rally, and protesting against the New Haven Police "Surge". Outside of these events, the Libs remain a close-knit social group, bonding over weekly dinners, game nights, and other social events.
For the past eighty-three years, The Liberal Party has worked to champion liberal ideas across Yale's campus. We continue to value intellectual engagement over competitive hostility, meaningful discussion over aggrandized debate, and community above all else.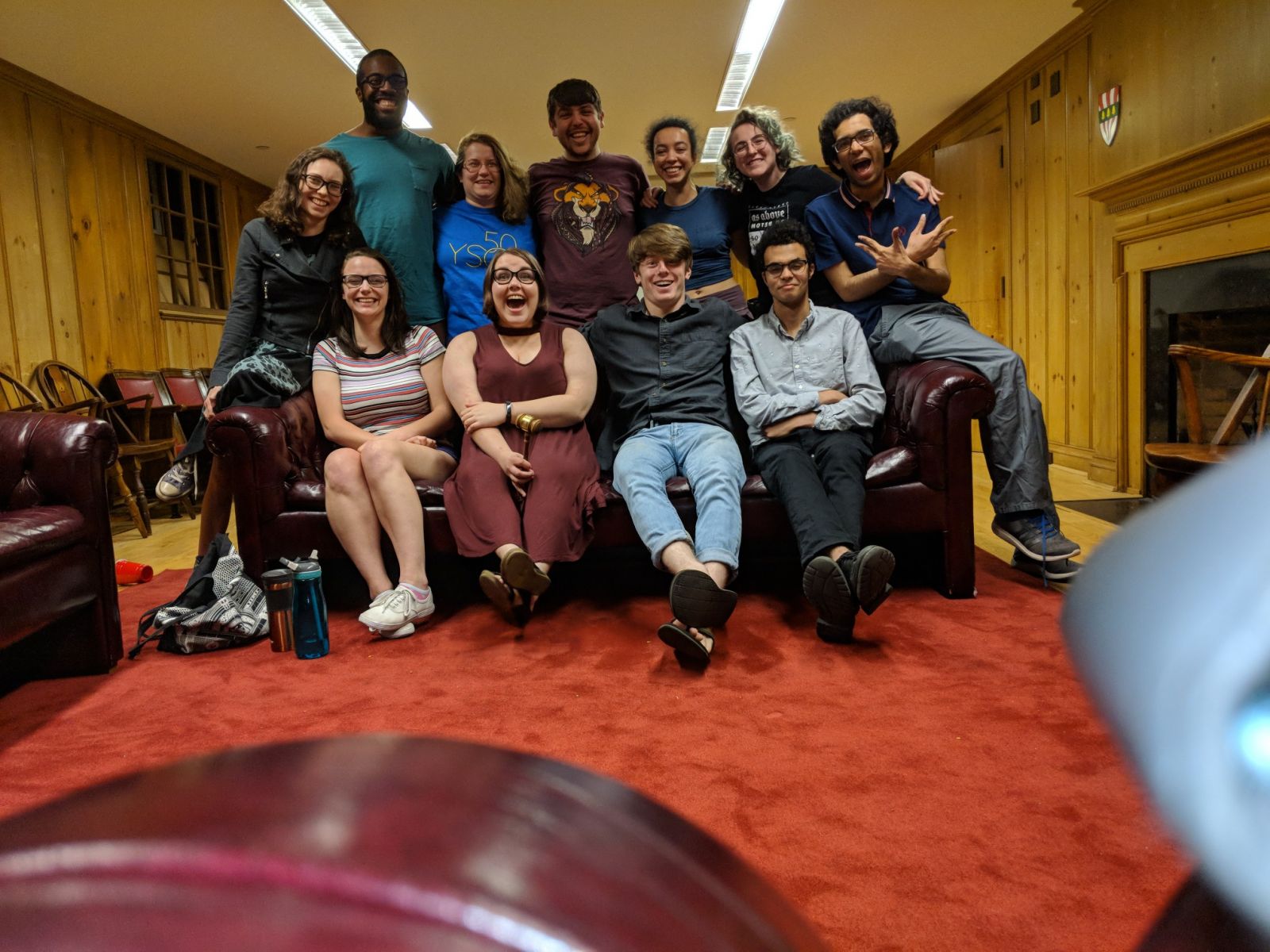 For more information about Party discussions and other events, please contact our Chair, Cole Fandrich at elena.fandrich@yale.edu, or our Chief Whip, Ian Moreau at ian.moreau@yale.edu.